House rules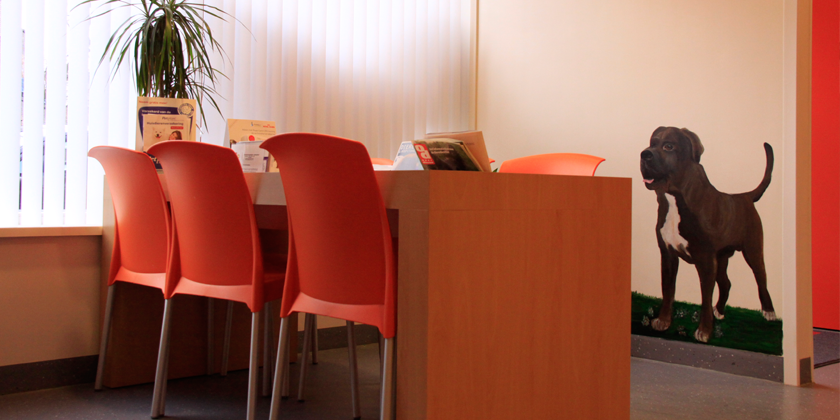 Here you find the house rules that apply within the veterinary practice Laakkwartier:
The invoice must always be are paid directly at the counter. Even if you are insured, you pay the bill to us. You can claim the bill yourself from your insurance company.
Payment in cash or by pin.
Sold medication will only be taken back for destruction (this is a legal requirement). No money will be refunded.
Our practice is open daily from 9:00-17:00 and on Monday, Wednesday and Friday evenings until 19:00. Treatment is by appointment only. For emergencies outside opening hours, a colleague is always available by phone. You can find more information about our services on our website.
You can collect medicines and food during the practice's opening hours. If you want to be sure that the product is in stock, it is advisable to call in advance.
Appointments for consultations and/or interventions must be cancelled at least 24 hours in advance. If you do not cancel or cancel too late, we will have to charge you for time, material and staff.
For a good treatment, it is sometimes necessary for an animal to have several check-ups. Because these checks require time, space and staff, we charge a (check-up) consultation.
A cost estimate is an estimate of what the treatment/operation will approximately cost. No rights can be derived from this. The final price may be different due to setbacks or windfalls. A cost estimate is valid for two months.
Due to the limited space in our consulting rooms, we ask you to come to the practice with only one accompanying person per appointment whenever possible.
Dogs must be kept on a leash in the practice. Dogs known to be aggressive should be muzzled. Cats should be transported in a pet carrier. Other pets should be transported in a cage or transport box suitable for them.
We treat you with respect, and treat your pet with love. No visitor will be tolerated for swearing or approaching staff aggressively. Employees and/or clients must not be threatened in any way. This will be reported immediately.
On the website and on request at the reception desk you can find our general terms and conditions Consultation, as deposited by the KNMvD. (Royal Society for Veterinary Medicine).